June 23–July 1, 2020
$2780
Based on two people per room.  Single Room Upgrade + $750
Reservations Status: seats available, taking reservations
Hosted by Matt Maloyed and Tom Sanders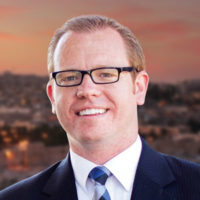 Matt Maloyed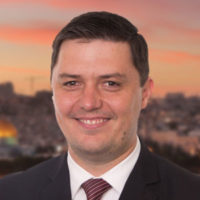 Tom Sanders
Ages 16–35 or adults traveling with someone from this age group.
Younger teens will be considered if a parent travels with them.
---
Travel on a journey of a lifetime to walk where Jesus walked! Take a boat ride on the Sea of Galilee. Hike down the Mount of Beatitudes. Kayak on the Jordan River. Help with an archaeological project. Ride a camel in the desert. Explore ancient tunnels in Jerusalem. Most of all, experience the deep spiritual impact that a trip to Israel creates. Being in the settings of key biblical events forever associates the memories of those scenes with the gospel text.
Walking where Jesus walked. Standing where human history changed forever. Seeing and touching the very sites where God transformed so many lives dramatically changes any follower of Christ! Experience that same kind of deep impact on your own spiritual journey with your Savior. Join IHC on the Time of Discovery Youth Israel Tour in the Holy Land in the summer of 2020.
Israel is a modern country with many of the conveniences we would find at home. You will find the setting to feel safe and the people hospitable.  IHC looks forward to traveling with you to the Holy Land in the summer of 2020!
What forms of payment are accepted?
We currently accept checks (made out to "IHC") or PayPal Instant Bank Transfer only (with no fees).  In order to keep our prices as low as possible, we do not accept credit cards unless you agree to cover the associated fees.
What will the lodging be like?
For the first two nights of our journey, we will stay in the Galilee region with lodging that is simple but adequate. You will see firsthand what life is like in one of Israel's unique kibbutz settings.  We will then transfer to a four-star hotel in the center of Jerusalem for the remainder of our time in Israel.  This hotel is within safe walking distance to the Old City and the nearby shopping.
Do I need a passport and/or visa to travel to Israel?
Passports are required for entry into Israel. Please ensure your passport is current. Its expiration must reflect a date that is a minimum of six (6) months after your expected return from Israel. If the expiration date is sooner, you will need to renew your passport. Under normal conditions, the renewal process takes less than a month to complete. For U.S. citizens, visas are not required for travel to Israel. For citizens from other countries, however, a visa may be required.
Can I use U.S. dollars in Israel? 
You may use U.S. dollars most places in Israel. Israeli shekels may be needed for purchases in local stores and for taxis.  Restaurants and stores accept most major credit cards (American Express, Discover, Visa and MasterCard). Before you travel to Israel, however, we suggest that you contact your credit card company to inform them of your travel dates to Israel. This will enable you to avoid potential fraud alerts or the freezing of your cards.
Can I easily charge my computer, tablet and cellphone in Israel? Can I use other small appliances?
The standard voltage in Israel is 230 volts AC.  If your device clearly states it will work within this voltage range, a voltage converter is not necessary.  Most phone, battery, and computer chargers do work in Israel but a Type C plug converter is required (see below). Often higher-powered items like clothes irons and hair dryers do not automatically work on 230 volts. In these cases, it's best to purchase travel versions of these items that will work on 230, rather than using a converter.

What will the weather like in Israel?
In June and July, temperatures range from 75° to 95°.  Some areas will by hot and humid while others will be dry and may feel cooler.  Areas such as Massada and the desert may be very hot in the summer.
What are the procedures for my arrival in Israel?
When you land in Israel, come through the gate area and follow the signs to passport control. You will receive a blue entry form in lieu of a passport stamp. Please keep this in your passport until your departure from Israel. Then, exit the turn-style and collect your luggage at the proper baggage carousel. We will meet as a group after you have gathered your baggage. The group will then depart the baggage area by exiting through the greeting hall, meeting our guide who will take us to our bus.
Do I need to secure insurance for my trip?
Yes!  Though it is not required, it is very highly recommended. We recommend Travelex Insurance Services.  For more details on why you need travel insurance, click here.
What do I pay and when?
DEPOSIT: Deposits are required to register for your tour so our operators may reserve hotel accommodations and book various activities. Once made, deposits are non-refundable.
SECOND PAYMENT: 50% of tour cost will be due six months before departure.*
FINAL PAYMENT: A final payment of the balance due will be due 60 days before departure.*
Does not include those who are paying monthly and are up-to-date on regular monthly payments.
What if something changes and I must cancel my trip?
The following cancellation fees will apply:
90 or more days before departure — $400
90–60 days before departure — $800
60–45 days before departure — $1200
45–30 days before departure — minimum $1500
Within 30 days of departure — no refund
How does tipping work in Israel?
Tips will be handled by IHC. There may be an opportunity for each person to give a little extra to the guide and driver, but this is voluntary and not required.
Will I have Internet access in Israel?
Internet is widely available and Wi-Fi is commonly found in cafes, hotels, and even on tourist buses.
What do I do about telephone service in Israel?
In today's day and age, there are many options. First, check with your current cell phone carrier. They may offer an inexpensive international rate that will allow you to use your phone for voice and data needs in Israel.  Since Wi-Fi is readily available in Israel, many travelers use smartphone apps (i.e. Skype or WhatsApp or FaceTime) to make international calls over Wi-Fi.
Included in the tour:
International round-trip air transportation from NYC to Tel Aviv and transfers to group hotel
Accommodations throughout the time in Israel
Daily morning and evening buffets at the hotels, beginning on the evening of arrival in Israel
Special St. Peter's Fish Lunch and a farewell dinner.
Professional Israeli Tour Guide
Travel by private, deluxe, air-conditioned motorcoach
All porterage, taxes and gratuities; Entrance fees to all sites
Meet and assist at the Airport by tour agency representative
Not included:
Travel Insurance
Lunches ($12-15)
Travel to NYC
Baptism facility fee of $10 for those who wish to be baptized in the Jordan River
Sites you'll see include:
Caesarea Marítima
Mount Carmel
Mount Precipice
Valley of Armageddon
Nof Ginosar
Jordan River Baptism
Nazareth
Cana
Tel Dan
Caesarea Philippi
Jordan River Kayaks
Mount of Beatitudes
Capernaum
Sea of Galilee boat ride
St Peter's Fish lunch
Mount Bental
Gideon's Spring
Beit She'an
Jericho
Mount of Temptation
Bethlehem Church of the Nativity
Bethlehem Shepherd's Fields
Float in The Dead Sea
Masada
Ein Gedi
Desert Camel Ride
Jerusalem – Old City
Church of St Anne
Pool of Bethesda
Church of the Holy Sepulcher
Mount of Olives
Palm Sunday Walk
Garden of Gethsemane
Church of All Nations
Mount Zion
The Upper Room
Valley of Elah
Home of Caiaphas
Hezekiah's Tunnel
Temple Mount View
Palm Sunday Road
Via Dolorosa
Western Wall & Plaza
Western Wall Tunnels
Davidson Center
Southern Steps
Garden Tomb
Sites may be added or removed from the itinerary if necessary.  Exact tour sequence will be set by the guide during the tour.
It was a great experience that has changed the Bible for me!
The trip was one of the greatest blessings of my lifetime!
I especially appreciated the spiritual emphasis.