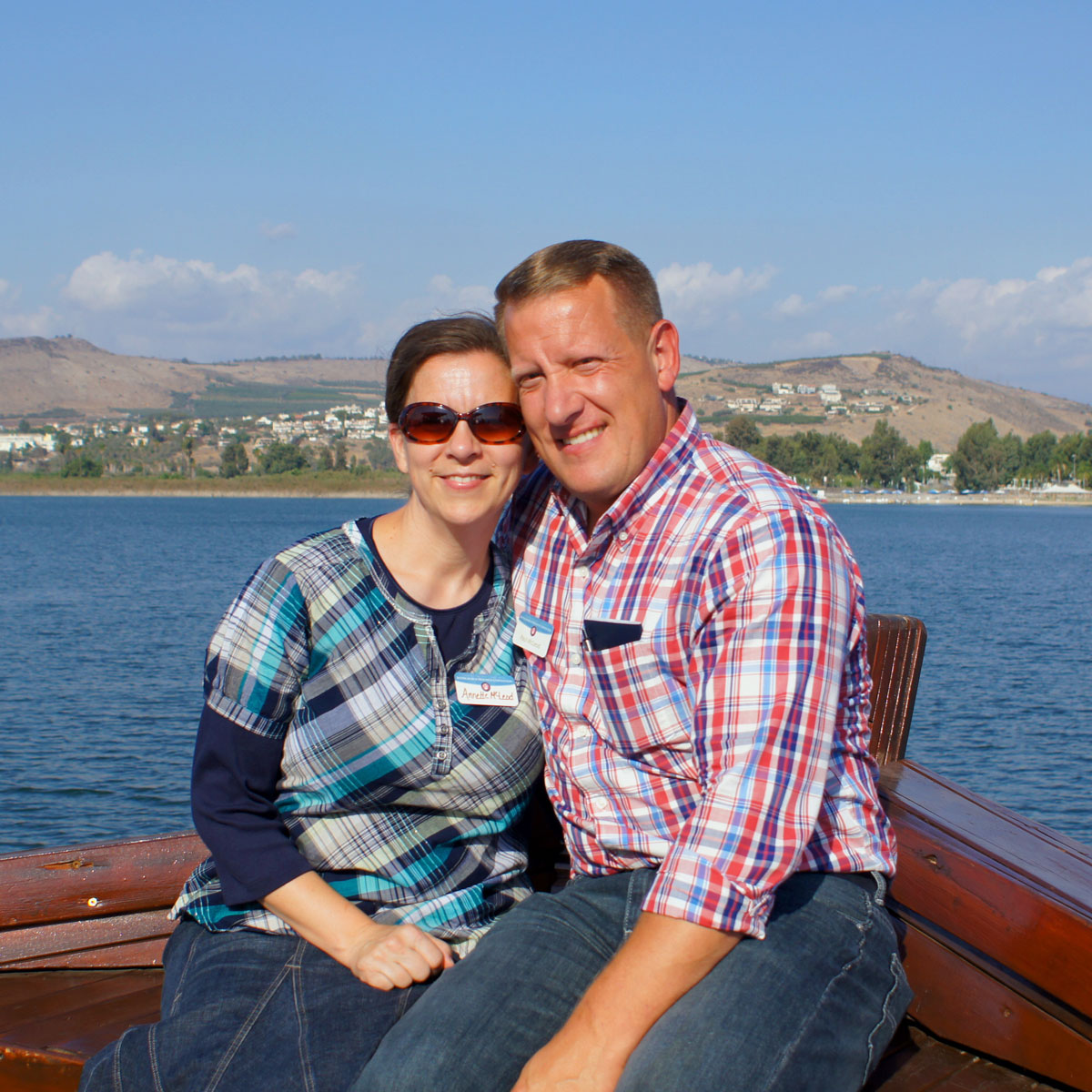 "The trip was one of the greatest blessings of our lifetime! Still praising the Lord for the privilege of going to israel with IHC!"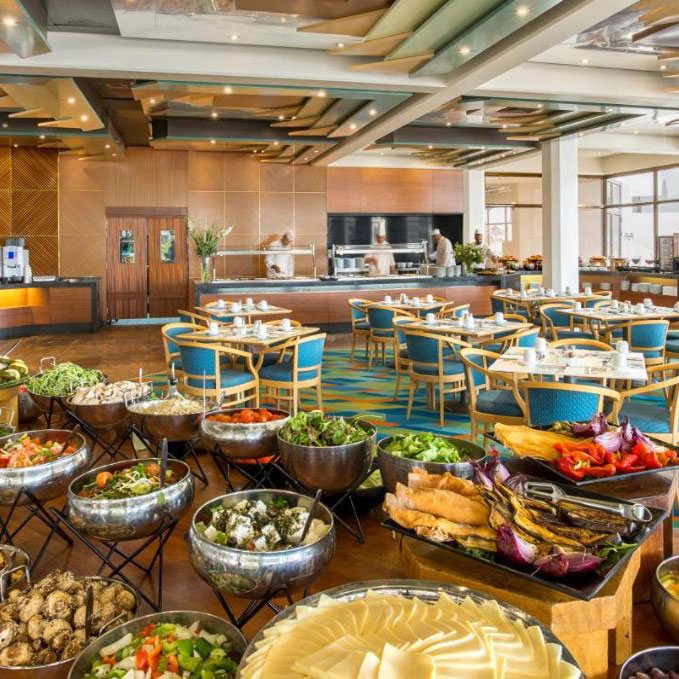 "It was a great experience that has changed the Bible for me!"
"the tour was well-organized and we enjoyed everything! The knowledge of the tour guide was priceless."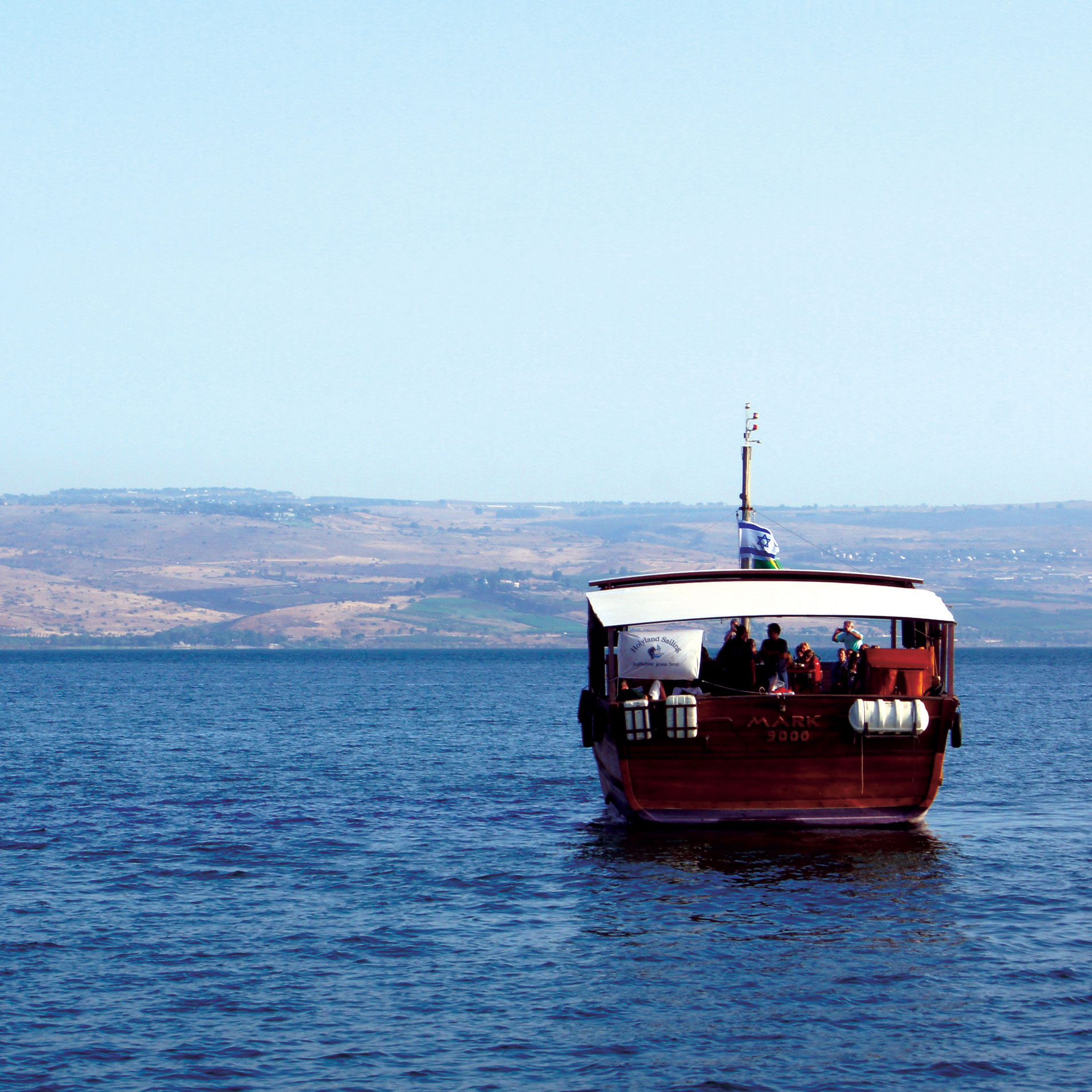 "To be able to walk where He walked is just amazing."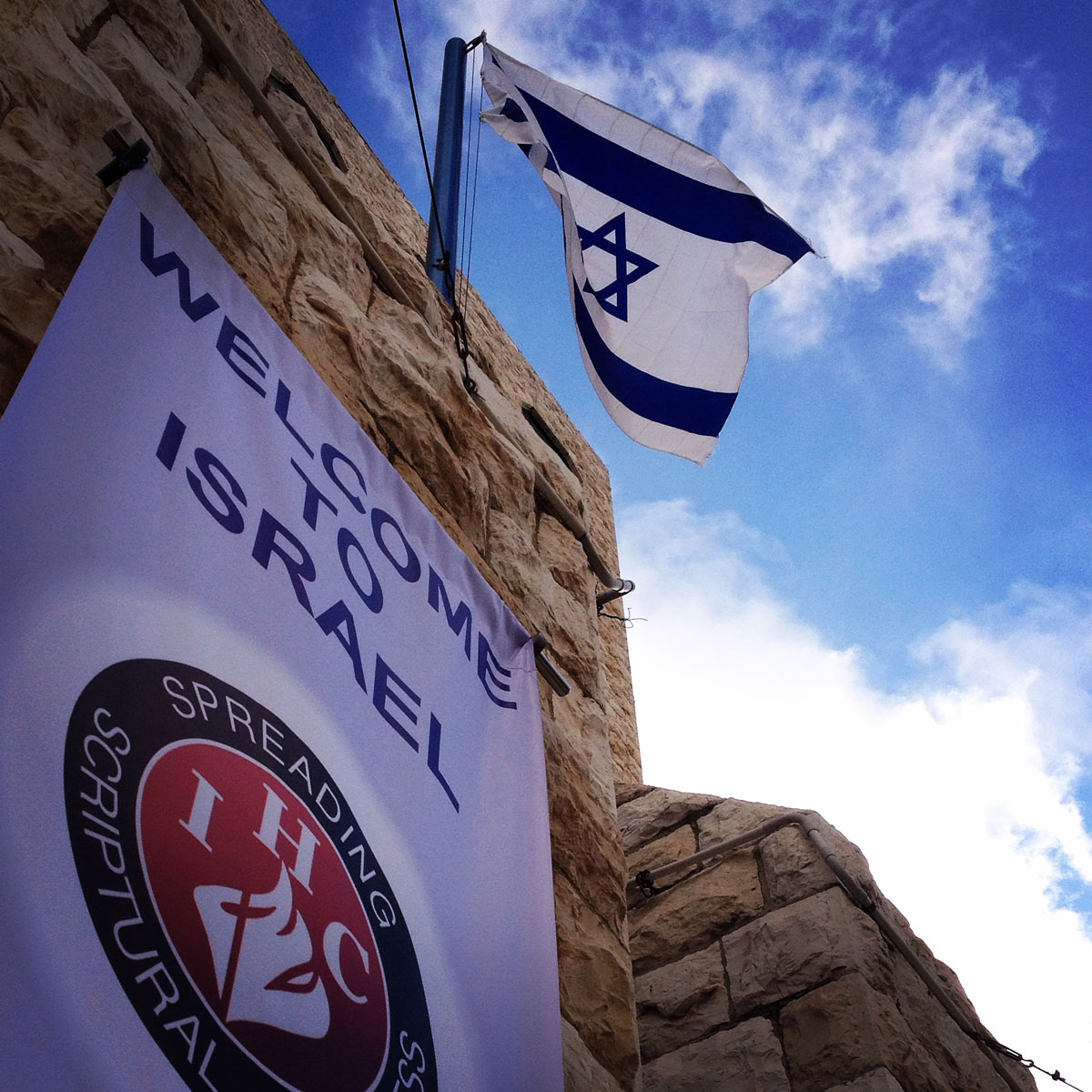 $4500
Tour cost per-person, based on 2 people per room
NYC (Newark EWR) Departure
Space is limited!
Tour options
+$1330 Single-occupancy Room upgrade
-$800 Deduction for "land-only" (no flights included) 
Hosted by Adam Buckler and James Plank
Music by Stephen Cassady
Led by Shlomo Eyal, a professional, Israeli guide
Travel in comfort  and safety with a reputable Christian tour company.
Enjoy non-stop flights between NYC and Israel.
What airport will we fly out of? We will meet at the Newark, NJ (near NYC) airport for departure on May 1, 2023.  The flight is scheduled for departure at 9 PM and returns to Newark on May 11.
What forms of payment are accepted? We currently accept checks (made out to "IHC") or PayPal Instant Bank Transfer.  Credit cards are accepted with an additional processing fee.
What will the lodging be like? For the part of our journey, we will stay in the Galilee region, at the edge of the Sea of Galilee. In Jerusalem we will be located just a short walk from the Old City.
Do I need a COVID test or vaccine? No vaccines or tests are required at this time.
Do I need a passport and/or visa to travel to Israel? Passports are required for entry into Israel. Please ensure your passport is current. Its expiration must reflect a date that is a minimum of six (6) months after your expected return from Israel. If the expiration date is sooner, you will need to renew your passport. Under normal conditions, the renewal process takes less than a month to complete. For U.S. citizens, visas are not required for travel to Israel. For citizens from other countries, however, a visa may be required.
Is travel insurance required to enter Israel? Yes. To enter Israel, travel medical insurance is mandatory.  All foreign nationals wanting ot visit Israel must provide proof of a travel medical insurance policy with coverage for COVID-19 treatment. For more information, visit the Tourist Israel website.
Included in the tour:
International round-trip air transportation from Newark, NJ (NYC) to Tel Aviv (unless the "land-only" option is chosen) and transfers to group hotel
Lodging in some of Israel's finest hotels
Daily morning and evening "all-you-can-eat" buffet meals, beginning on the evening of arrival in Israel
A comprehensive itinerary of sites from Jesus' ministry as well as other Christian and historic sites
Security of touring with a licensed Israeli Tour Guide
Wireless personal listening device
Comfortable travel in a deluxe tour bus with WIFI
All porterage, taxes and gratuities; Entrance fees to all included sites
Meet and assist at the Airport by tour agency representative
Special farewell dinner
Not included:
Travel Medical Insurance
Lunches ($12-15)
Baptism facility fee of $10 for those who wish to be baptized in the Jordan River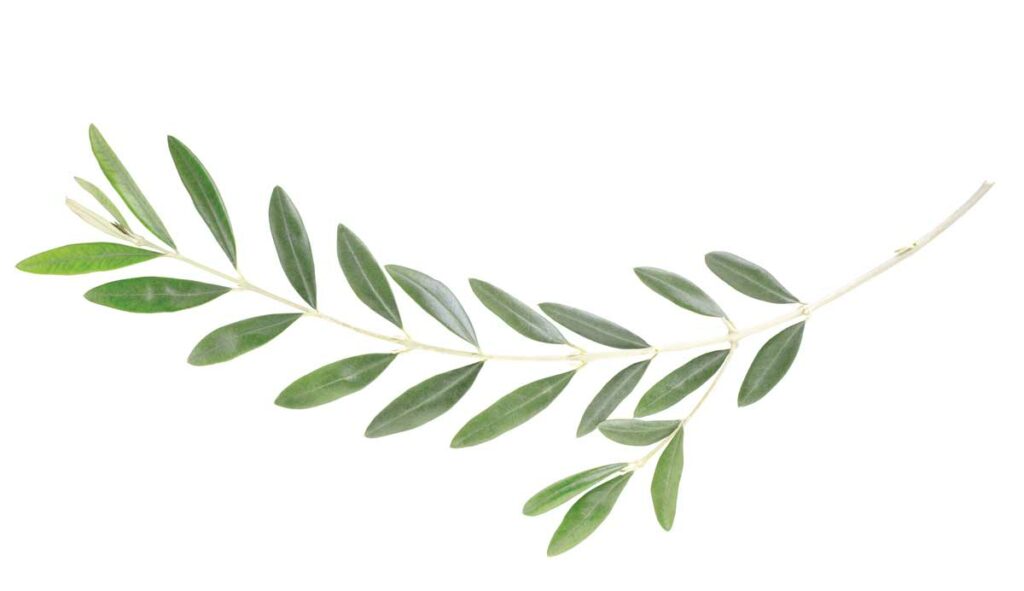 May 1
Depart for Israel
Flights depart from NYC (Newark, NJ)
May 2
Arrive in Israel
Mount Carmel—Elijah and the prophets of Baal
View of Armageddon Valley—the future site of the final battle
May 3–4
The Galilee,
Golan Heights
Cana—site of Jesus' first miracle
Nazareth—boyhood home of Jesus
Nazareth Village—re-creation of a first century Galilean village
Sea of Galilee—journey by boat
St. Peter's Fish Lunch—a traditional fish lunch
Nof Ginossar—the 2000 year-old "Jesus boat"
Tabgha—the loaves and fishes
Capernaum—Jesus' hometown
Jordan River—opportunity to be baptized
Mount of Beatitudes—the Sermon on the Mount
Golan Heights—view of Syria
Mount Ben-Tal— 1,170 meters above sea level
View Nimrod Fortress—historic castle on the slopes of Mt Hermon
Caesarea Philippi—Peter: "Thou art the Christ"
View Kursi—site of the miracle of the swine
Beit Shean—largest archaeological dig site in Israel
May 5
Judean Wilderness
Masada—mountaintop fortress of Herod the Great
Herod's Palace
The Dead Sea—the lowest point on earth…float in the water!
View Jericho and View Mt Nebo—ride a camel in this ancient city
May 6 – 10
Jerusalem, Bethlehem
Bethlehem Church of the Nativity—built on the birthplace of Jesus
Manger Square—site of famous Christmas celebrations
Shepherd's Fields—Luke 2:8
House of Caiaphas—dungeon where Jesus was held
First Century Steps—believed to be original path Jesus walked
Jerusalem Archaeological Park  and Davidson Center—artifacts from Second Temple period
Western (Wailing) Wall— a place of prayer and pilgrimage
Western Wall Tunnels—learn about the history of the Wall
Pool of Bethesda—site of ancient healings
Church of St. Anne—Crusader church with amazing acoustics
Mount of Olives—beautiful views of Jerusalem
Palm Sunday Road—route of the triumphal entry
Garden of Gethsemane—where Jesus prayed
The Eastern Gate—as viewed from the Mount of Olives
Southern Steps of Temple Mount—walked by Jesus and other Jews of his era to approach the temple
The Upper Room/Last Supper Room—traditional gathering place of the apostles
The Tomb of King David—his traditional resting place
The Lithostratos—2000-year-old streets
The Via Dolorosa—the path Jesus walked,
carrying the cross
Church of the Holy Sepulcher—historic structure built on the traditional site of Jesus' Crucifixion and burial
Roman Cardo—ancient Roman street
Markets and bazaars—shop in Old City Jerusalem
The Garden Tomb—"He is risen; He is not here!"
Free Day in Jerusalem—
Shop, relax, revisit some of  your favorite sites or explore new ones!
Farewell Dinner—final evening in Israel
May 10
Night Departure
May 11
Arrive Home
* Locations and tour sequence subject to change.